State of Emergency
Italian democracy in times of pandemic
It is probably still too early to take stock of the Covid-19 pandemic and establish
whether the solutions adopted by Italy have been more efficient than those adopted
elsewhere. Furthermore, it is still too early to formulate hypotheses on the ability of
democracies to respond to the pandemic, or on the causes that, in some areas, have
favored both a more rapid spread of the virus, as well as higher levels of mortality.
The questions around the future of democracy and the impact of the pandemic on our political systems will remain at the center of scholarly attention in the coming
years and will require in-depth research.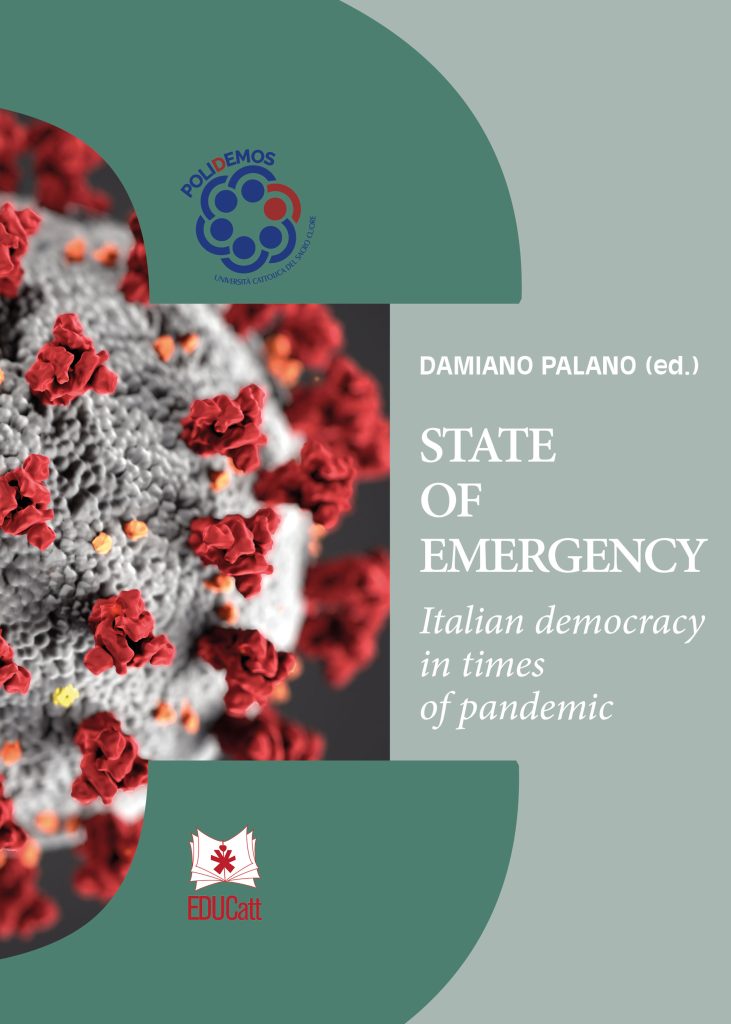 This volume, created by Polidemos (the Center for the study of democracy and political change), intends to contribute to the discussion, focusing in particular on the 'Italian case', or rather on the way in which Italian democracy has responded to the health emergency.
The scholars who collaborated in this research focused on some crucial dimensions: in particular, the expansion of emergency powers, the relationship between the executive and the legislative, the role of local authorities and the state-regions relationship, changes in populist formations and technocratic tendencies, the response of the Italian elites, and the transformations in political communication. In an even simpler way, this book asks some brutal questions, which are worth enunciating: has the pandemic emergency aggravated the "crisis" of Italian democracy (assuming such a "crisis" really exists and is not merely the result of an optical illusion)? Has the "state of emergency" declared by the Italian government "suspended" individual freedoms and the power of Parliament? And has the pandemic emergency helped to erode the foundations on which Italian democracy rests, favoring the spread of anti-democratic parties and messages?
Scarica l'ebook in formato PDF cliccando il pulsante: